EUFORY – BIO 
 2008 -2013: Birth of EUFORY. Founding member of the band – drummer Miriama Hodoňová. Initially, EUFORY was formed as a revival/tribute band, playing songs from the legendary DEF LEPPARD. Later, the current setup of the band got formed, going away from playing tribute to playing their own songs.
2014: EUFORY records the first official single titled "From The Other World"
2015: A manager Steve "LSD" Dibdiak comes to the band. He advocates to get gradual experience and throught competitions for starting bands he makes EUFORY more known in a year. EUFORY is reaping its first success from fans, judges and wider audience. At the same time, "LSD" encourages the recording and release of the first CD of the band, which comes out in 6/2015.
"FLYING ISLAND EUFORY"  is the name of the first album of EUFORY .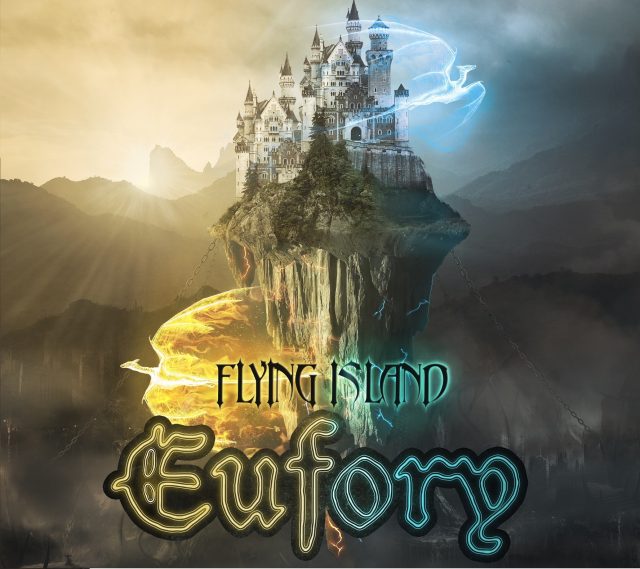 2016: EUFORY goes on its first music tour in clubs and festivals. The band successfully participates with its songs in radio and TV charts in Slovakia and Czech Republic (Fajn rock music, Rádio Rebeca, Rádio pre život, TOPfest TV, Fajn Rock TV,…). In autumn 2016 the band restricts its performances in order to focus more on new songs for their second album. The band plays only as a guest during the finals of Rocková Maturita 2017 and on an event "Commemoration of Lemmy", where it performed songs of the legendary Motorhead.
2017: The band restricts its performances and is getting ready to record their second album. And the band  throughout the preparation of the new album played  many music festivals and performances of the clubs in the SR and CR
2018:  Spring 2018 – EUFORY together with the Scream Maker (PL) and Power 5(CZ)  performed "Tour 3 Countries" – in Poland, Czech Republic and Slovakia – together in 9 clubs .  29.05.2018 EUFORY release  of the bands second album 'Higher And Higher'.  Reviews and responses is very good and the band is dedicated to tour and preparing a new video clip .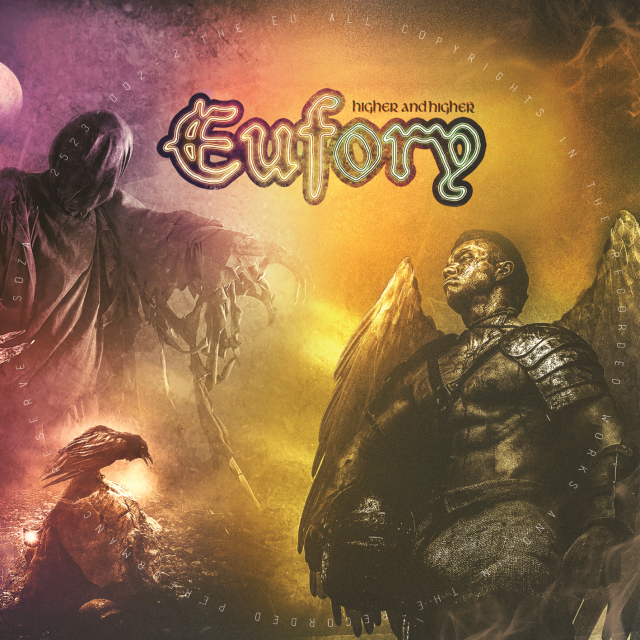 Ľuboš Senko           – lead singer
Miriama Hodoňová – drummer (girl)
Števo Hodoň           – guitarist, vocals
Peter Drábik            – guitarist, vocals
Adrian Benca          – bass guitarist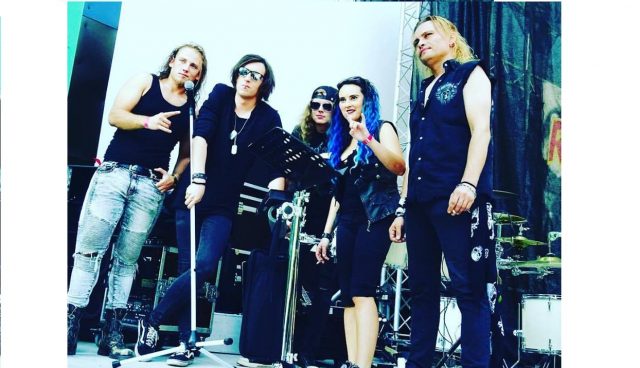 Achievements:.
Contests :
3/ 2015 Rock Off 2  – Competition for starting bands (Kosice) – 1. Place
6/ 2015 Rockova Maturita  – performing on a festival Cibulák fest 2015 in Holic
Release of CD "Flying Island Eufory" – godfather being Blaze Bayley (exmember of Iron Maiden)
7/ 2015 BarRockO Vol fest 13. Voting of the fans (Trinec – CZ) – 1. Place
8/ 2015 Muzikomat 2015
.      .Competition for starting bands in Slovakia+Czech Republic  – 1. Place
11/2015 Rockova Maturita Contest 2015 – finals in Bratislava – Award for the best singer
8/ 2016 SHL – Competition for slovakia bands -finals  – Award of the Radio Rocková Republika
RADIO :.
Rádio Charts  – Metalparada  MP3 Chart  – 2015:
VII/2015 –  1. Place
VIII/2015 –  2. Place
IX/2015  –  3. Place
           Rock Ladder –  2016 :
No.22 – 2. Place
No.23 – 1. Place
No.24 – 1. Place
No.25 – 2. Place
TV :.
TV  Charts  – TOP Mjuzik  2016       :
No.09 – 1. Place
No.10 – 1. Place
No.11 – 1. Place
No.12 – Stopped  🙂 🙂
http://www.topfest.tv/topmjuzik/archiv/2016/topmjuzik-92016/
TV  REBEL – Czechparada 2017   :
No.01 – 2. Place
No.02 – 2. Place
No.03 – 2. Place
No.04 – 2. Place 🙂
http://www.tvrebel.cz/archiv/2626/czechparada/         cca 16:40 min
Music Festivals : .
2015 : Terchovsky Budzogan /Cibulak
2016 : RockStorm / Rockness / More Than Fest / Terchovsky Budzogn / Nadeje pre
Deniska – Karviná (CZ) / Posledny vystrel XI (CZ) / A memory of Lemmy I.
2017 : Winter Turiec Fest / Motozraz Drienok / Kamenite Rock fest (CZ) /
Turiec Fest / Rock Fest / Nadeje z Kamionu (CZ) / RockTherapy Orlová (CZ) ,
Posledny vystrel XII – Olesna (CZ) /  A Memory of Lemmy II.
2018 :  Rock Fest  Rudno / Nadeje z Kamionu (CZ) /  Masters Of Rock (CZ) /
Legendy Fest Prievidza (SK) / Orgazma Fest Malacky (SK) / Ludvikovicky Ruzak Fest (CZ) /
Olza Fest (CZ) /  Geo Awards Fest Bratislava (SK) / Beer Fest Brno (CZ)
We performed on stage along with  Blaze Bayley, Rage, André Matos, Dragonforce, Citron, Freedom Call, Stratovarius, Hammerfall, Arakain and others ….